Radio Facts Spotlight: Rising Radio Star Ferrari Simmons
3 min read
We like to catch up with today's rising stars in the industry and here is a feature on one of them. Ferrari Simmons. enjoy the interview. You can follow him @ferrarisimmons
What is your background in the industry? (before radio)
I did radio at College, USF in Tampa, FL! I always wanted to be a radio personality growing up in South Florida, I came to Atlanta my senior year in high school and heard DJ Greg Street, and I immediately said to myself….that is exactly what I want to do!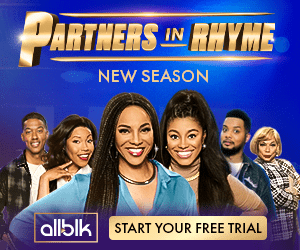 How did you get started in radio?
After I graduated college, I moved to Atlanta to follow my dreams! I applied at V103 & Hot 107.9, but nothing. However, Streetz 94.5 was a new station that opened, and DJ Holiday had a show at the time; I became a volunteer up there, and Stix Malone, Holiday, Jerry Smokin B, and Jay Tek taught me how to do EVERYTHING! Then, I got hired! 
Where are you currently working?
I am actually on a break from radio. I will be exploring my radio options in the spring of 2023, and I look forward to what & where is next for me! I am currently doing my two podcasts: "Get The Cheat Code" & "The Baller Alert Show," available anywhere you get your podcasts
What's missing in radio today?
Stronger "Consistent & Creative" Content!
What do you love most about radio?
Speaking to the people & helping them get to their next destination with a smile or laughter at the same time. 
What do you attribute as the most successful elements of being a communicator?
Being extremely creative, forward-thinking, & surrounded around youth always boosts/helps to be ahead of the curve. 
Who are some of the people who have helped you during your radio career?
DJ Holiday, Stix Malone, DJ Greg Street, Jay Tek, Jerry Smokin B, Frank Ski, Steve Hegwood, Reggie Rouse, Ryan Cameron, Fly Guy DC, Solo, & most importantly, my beautiful wife, Teneshia 
How do you think radio is perceived today? 
I definitely do not think Radio is dying. It's still one of the top "new music" discoveries. The only boost I believe radio deserves is better visibility on social media. 
What can we do to change that?
I believe radio should start co-existing with podcasts, Spotify, Apple Music, Pandora, etc., etc. That is where the bulk of teenagers are currently. I'd know. I have a few that live with me in my house, lol! But I do genuinely believe there should be a type of merge or feature to blend the platforms. 
Where do you see yourself in 5 years?
I will definitely be an Executive at a Radio Station or a Record Label in 5 years for sure!
Anything else?
Shout out to my Wife Teneshia, my daughter Lauren, my daughter Bria, my son Sean Jr, & my mini-me Chase! I'm hoping one of them wants to be on the radio like their old man one day! I appreciate the conversation. I love this industry that I am in.